Wireless new drama "Those I Love" recently broadcast on the Emerald Station, the focus of netizens is not whether Huang Cuiru's acting has improved, nor is there even a sexy performance of Shiya (in fact, there is no picture of long legs), but the 26-year-old, playing Lin Wenlong (Jiang Yucheng) single daughter Jiang Ziyu Su Yu, she in the play " Reducing the age of ten to play middle school students, tragically bullied by classmates, pure image, also chu poor, at first glance a little like the new appearance of Zhou Huimin, so that the audience accustomed to watching the big stage series of a bright, non-stop Google search for its history.
Popularity continued to rise, of course, to seize the opportunity, Su Yuer also clear this way, so recently she promised to participate in the new song "The Seat of The Horse" MV, for exposure. The song, written by The One starring "Those I Love", was written by William Yan, who also performed the song, and was sung by two brothers, Zhou Zhiwen and Zhou Zhikang, while the MV's lead actor was "ViuTV God" Brian, who worked on "cross-stage" cooperation. Chen Anli in an interview, said that this promised performance, is entirely out of many years of brotherhood.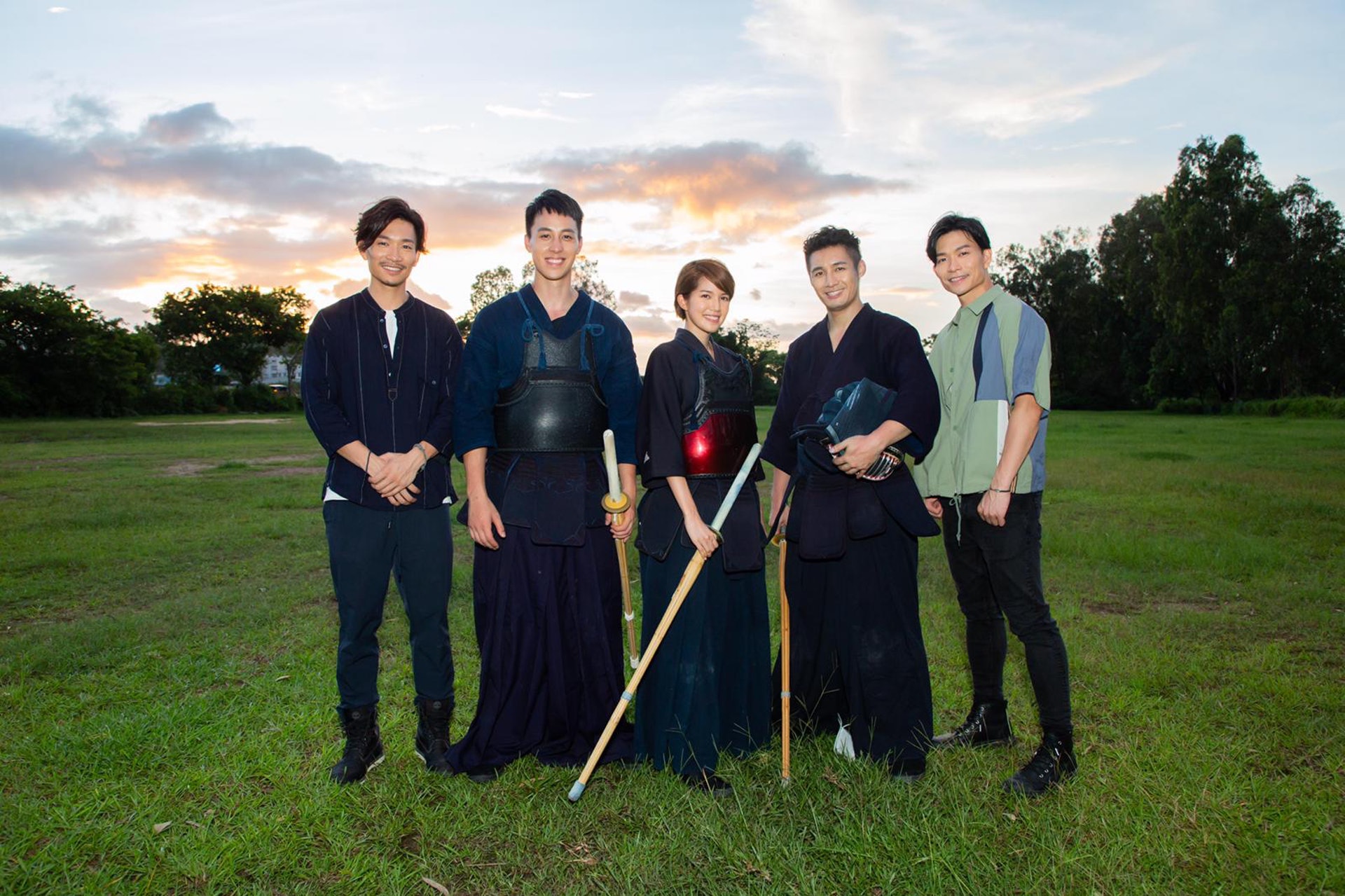 Chloe and Chen Anli were invited to play MV as if they were not working.
"William, Awen and Akang, for many years good brothers, but also the ball (star hero) friends, I this role, received invitations are affected, because the second time I shot MV, and brother works, so more difficult. Why is Chloe the heroine? Brian revealed that Chloe has always been a member of "HERO", the same acquaintance for many years, "usually have to play together, a team good understanding, completely do not feel like a class of friends to do a good hot-blooded thing."
Recently the sun shines and the weather is hot, And Brian admits that during filming it was "hot to the laughing line." "Sunday (15/6) hit the wind, 30 degrees, good heat, I went to a lot of scenery, Nansheng surrounded one of them, degrees of the sun is good, completely bit of shade of the sun, live into a piece of normal will only be indoors with the sword- robe, Zhong to keep practicing and playing, really good not easy, but everyone good blood good heart, good smooth finishing, shooting a rainbow. 」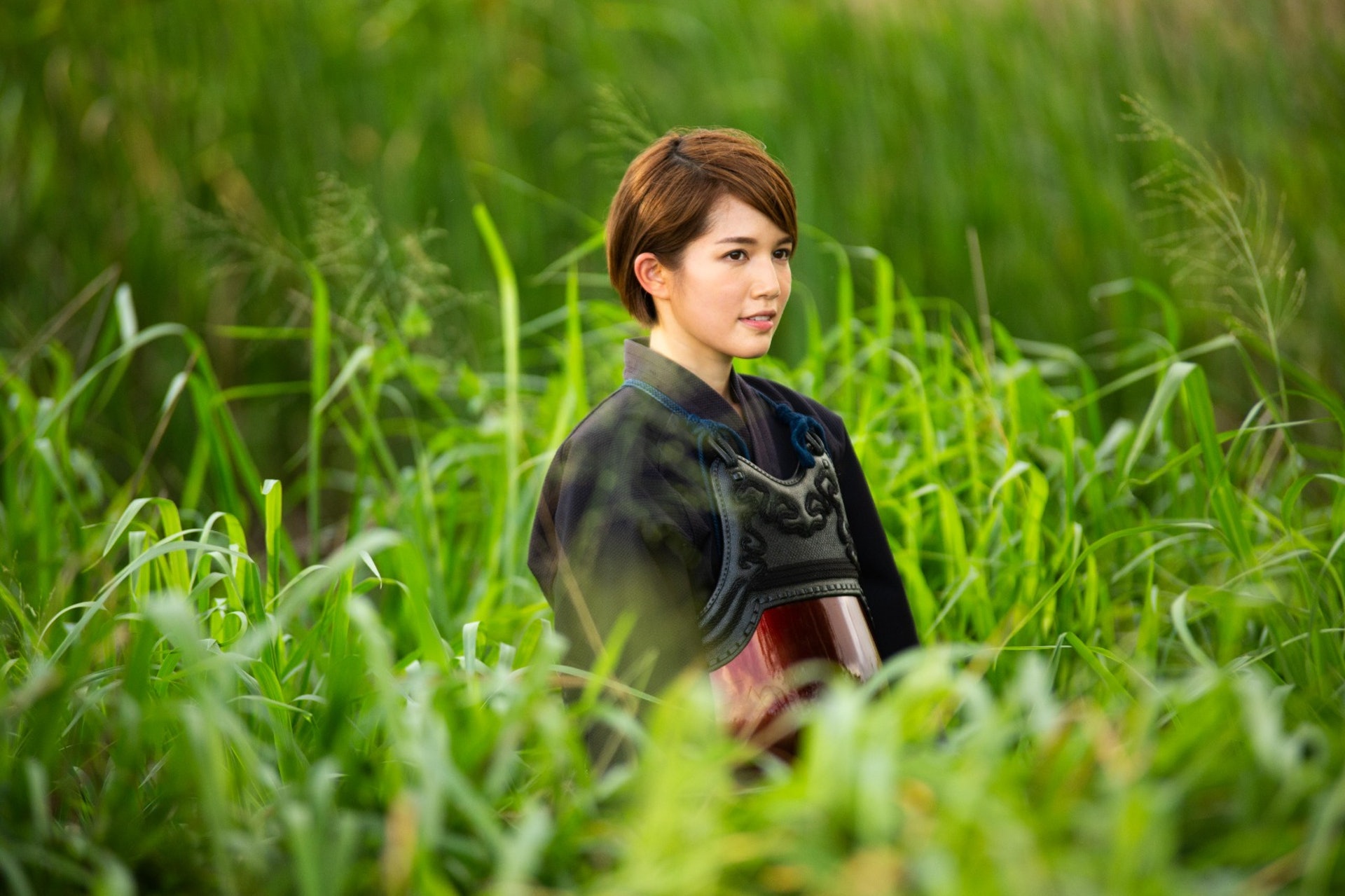 The 26-year-old Su Yu-er this time in the "Man and Horse" MV to play the Kendo girl, feel elegant. (provided by respondents)
In order to seek the effect forced the teacher to hand-in-hand Sword Road hit the bad hand
The content of the song "Man's Horse" is roughly to describe the seat of the horse, in the face of love and dreams, but also dare to pursue. In the story, Chloe plays a teenage girl who is intoxicated with the idea of a Japanese race despite her family's opposition, but suffers a setback and shakes her confidence. As for Brian playing the boy who secretly loves Chloe, "I've been encouraging Chloe to support him, but in the middle i'm going to "defeat" master brother William, and I'm too close to my little sister, and finally win the master brother, and finally be bold enough to make a statement to Chloe." Brian also pointed out that he would not have any intimate scenes with Chloe in the MV, "all pure love, at most drag down the hand."
Although not a big production, but absolutely serious, in order to shoot the blood-thirsty taste of imitation japanese drama, the team invited familiar with Kendo teachers, to several actors to teach the Japanese Kendo, Brian straight before the performance spent a morning to practice, the afternoon official video, "Zhong to shoot a lot of playing scenes, we all practice to the bad hands, but I feel good fun." The "Man's Horse" MV is a self-funded production by William and Zhou's brothers and is broadcast on its YouTube channel, Happy Live, and there are still some footage to be reshot, and it is not known when it will be released.